Frequently Asked Questions
At Professional Liability Solutions, we understand that you have questions and want access quickly and easily to the answers. 
Below you will find some general questions, along with many more focused on the ever growing segment of the Medical Spa and Anti-Aging Clinic, one of our specialties.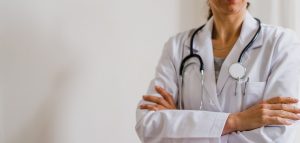 I've had difficulties getting insurance in the standard market. Can you help me?
Yes, we not only have access to the top standard market insurance carriers, but also the non-standard (surplus) markets.  We only work with carriers that are "A" rated and above. Please visit Our Products to learn more about the clientele that we serve.
Aren't the insurance requirements for a "Day Spa" the same as those for a "Med Spa"?
No, since Med Spas incorporate procedures and services that most States consider to be "practice of medicine," a qualified physician must be involved with a Med Spa.  Professional liability (malpractice) insurance must cover the Med Spa itself, the providers performing the procedures and the physician in his/her role.
I'm a physician who is interested in the medical spa and anti-aging area. Does the physician associated with the medical spa need to be a Plastic Surgeon or Dermatologist?
No, however, the physician must be qualified to supervise those performing the procedures.
I already have existing malpractice insurance from my current practice. Can't I simply request a rider from my current insurance carrier to cover my medical spa-related work?
No, as most insurers do not offer these types of riders.  It is essential to secure malpractice to cover the work that you will do as part of a Medical Spa, Anti-Aging or Alternative Medical Practice.  We specialize in securing malpractice insurance for physicians who are entering, or currently work in, this dynamic and growing segment.
If I purchase medical professional liability, who and what will it cover?
The Clinic, its Medical Director/Physicians and those staff members who perform/assist the procedures, such as PAs, NPs, RNs,  Estheticians, etc.
What are the required liability limits?
For medical malpractice (professional liability) coverage, the typical liability limits are $1,000,000 per occurrence and $3,000,000 in aggregate.  This will vary, however, depending on the insurance carrier and the State in which the spa operates.
I want to get coverage. How do I secure it and how long is the process?
We can procure coverage for you from "A" rated insurance companies.  We need a fully completed application along with a copy of the physician's CV. We can send you the appropriate application(s) based on your exposure. You'll want to allow 2-4 weeks from the time the application is returned to us.  If you need your coverage expedited, call us today at 800-372-3268
Is it true that payment for professional liability insurance is required in advance?
Yes, however, we have financing options available.
Can you provide coverage in all 50 states?
Yes. Professional Liability Solutions can secure your insurance directly in the majority of cases.  If not, we will help you through one of our partners,
Is it possible to add additional medical spa or anti-aging clinic locations onto an existing policy?
Yes, however, additional premium may be required.
"Working with you has been a such a great experience. I enjoy talking to you, as you explain everything clearly and succinctly. You help me understand the ins and outs of professional liability insurance and explain the implications of various coverages. This has truly been an educational process! Thanks for all you have done!"
John K.
Anti-Aging Centers, Florida
Experience. Knowledge. Commitment.
Contact us to get your free quote